The Best Binoculars of 2023: The Ultimate Guide to Buying Binoculars
"I've been using binoculars for years and have looked through literally hundreds of pairs. After consulting with other experts I compiled over 10,000 words worth of information about binoculars, how to choose the best ones, and reviews of our favorite pairs. But if you want to make it easy, the winner from all this testing and analysis (as of September 2023) is the Upland Optics Perception HD 10x42mm – the best pair of binos for most uses.
The Winner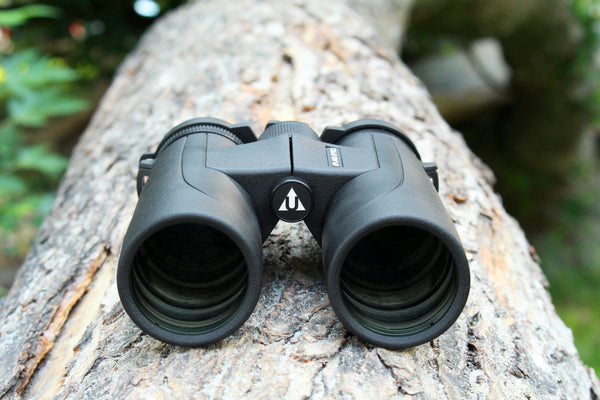 Upland Optics Perception HD 10x42mm – Simply The Best Binoculars
10x42mm binoculars are the industry standard in most activities for a reason: they are the perfect combination of size and power. And within the 10x42mm space, the Upland Optics Perception is simply the best option for the vast majority of users. They have fully multicoated ED glass for impeccable image quality. And they are tested extensively by the company in the wilderness of Idaho, so they are designed to survive extreme environments.
Top Binoculars on the Market
Product
Rating/Price

Editor's Choice

Upland Optics Perception HD 10x42m




Ultra Durable, Designed for Hunters


Lifetime Warranty


Fully Multicoated ED Glass




Check Price
Bluebird Optics Zonos




Compact 8x25mm Binos


ED Glass


Affordable Quality Option




Check Price
Swarovski EL 8.5×42mm




Ultimate in European Glass Technology


Swarobright, Swarotop and Swarodur Coatings


Field Flattener Lenses




Check Price
Athlon Midas G2 12x50mm




Large and Powerful


UHD Glass and ESP Coatings


Strong and Light Magnesium Construction




Check Price

Ultra Compact

Zeiss Terra 10x25mm




Ultra Compact Design


Ergonomic Design and Weight of Only 310 Grams


High Quality Glass for Crisp Images




Check Price
Celestron SkyMaster 25x70mm




Perfect for Astronomy


Ideal for Use on a Tripod


Highly Affordable




Check Price
Upland Optics Venator 10x42mm




Very High End Hunting Optics


Excellent Durability and Lifetime Warranty


Upland Products Tested Extensively in Idaho Wilderness




Check Price

Customizable

Maven B1 10x42mm




Award Winning for Quality


Can Be Custom Ordered


Lifetime Warranty




Check Price
Vortex Crossfire 8x42mm




Excellent Image Quality for the Price


Fully Multicoated


Waterproof and Fogproof




Check Price
Hunting
Hunting is one of the most common ways in which binoculars are used today, and, depending on where you are hunting, can be absolutely critical to your success. Big game hunters in open areas will regularly spend hours glassing, using their binoculars to find animals. This type of hunt is called spot and stock, and we can help you find the perfect binos for it.
First off, let's consider size. Most hunters will carry their binoculars on their chest, around their neck or attached to their pack. Because they carry them all day, there is a limit on how big they can be. They usually don't use a tripod (although doing so can be a game changer!), so zoom also can't be too extreme. I've found that the right balance is about 10x42mm binoculars, which offer a good combination of zoom, light gathering and portability.
Other factors that hunters will need to consider include:
Durability: Big game hunters tend to spend a lot of time in rough places, abusing their gear. I once witnessed a pair of binoculars roll several hundred yards down a mountain on a hunting trip. Make sure you get a pair with a good rubber coating and solid construction.
Waterproofing: Rain and snow happen. Make sure they can't ruin your binoculars.
Warranty: If something unexpected happens to your binos, make sure you will be covered.
Accessories: Chest harnesses are a particular favorite for hunters, who often purchase a more serious harness separately. Lens protectors that stay attached to the binos themselves are also critical.
Once you've found the pairs that meet these qualifications, the differences in prices you find will largely be determined by glass quality. Here are my favorite pairs for hunters in a few different price ranges:
Upland Optics Perception HD 10x42mm
Listed above as our number one overall recommended binocular, the Perception HD is actually specifically designed for hunters, so it is no surprise that it tops this list. It hits all the above mentioned qualifications of an excellent hunting bino. Because they don't come with a chest harness (only a neck strap), you will likely want to upgrade to a more robust chest harness if you plan on carrying them all day. Another nice thing: Upland Optics never does sales, discounts, or coupons, so you know that you are getting the best possible price year round.
Athlon Optics Midas G2 12x50mm
If you want a pair of binos that is a little larger and more powerful than the standard 10×42, then Athlon has a great option for you. They are a younger company than some of the old standbys featured in this article, but I've always been impressed with their optics. When they announced their second generation of products a little while ago, they seriously took things up a notch. They have better glass, features, and even get the little details like packaging right. The Midas G2 12×50 is an awesome pair of binos to help you zoom in on far off quarry.
Maven B1 10x42mm
Maven has found its niche among hunters who want customized binoculars. You can get exactly what you want by ordering through their website, or get a standard pair directly from them online. If you have the budget, their B1 is a great pair with excellent glass. It competes directly with the European optics at a much lower price point. Maven is an American company and has built their brand similarly to Upland Optics in that they sell directly to consumers and don't have to pay retailers, so they can provide high quality optics at a lower price than their competition.
Vortex Crossfire 8x42mm
If the above options are a bit over your budget, you might consider the Vortex Crossfire series. While they don't have quite the same optical performance, they are close enough to get the job done in most circumstances. They are also backed by Vortex's excellent warranty program. As of this writing it also looks like they are including a full chest harness system, which is a huge boon for hunters and a total steal at this price point!
Upland Optics Venator
The higher end entry from our partner company Upland Optics, these binos are incredibly nice. They offer close to the maximum possible light transmission and clarity, at a fraction of the cost of their European competitors like Swarovski. If you are a hunter, Upland is a great company to be considering, and this is their flagship model. Expect them to withstand anything that wilderness conditions can throw at them and keep giving you ultra clear images.
Specialty Hunting
Some hunters in particular areas will have more specific needs than a general 10×42 can cover. For example, if you are spotting Coues deer in Arizona, you're probably going to be sitting for hours with a tripod and will want a larger pair. If you have the budget for it, we would highly recommend the Swarovski SLC 15×56 for the absolute best possible optical performance at long ranges. It will help you spot those far off grey ghosts better than any other bino. If those are a bit out of your price range, you might consider the Vortex Vultures that have the same magnification/objective size. There are a wide range of options covering many different special needs cases if the options above won't get the job done for you.
Bird Watching
Bird watching is somewhat surprisingly one of the most popular hobbies in the United States and elsewhere. And while the numbers are likely inflated thanks to loose definitions of what exactly qualifies someone as a "bird watcher", there is no doubt that a huge portion of the people visiting this article are here hoping to get a closer look at their avian friends.
Depending on what kind of bird watching you do, there are different types of binoculars to fit your needs.
Bluebird Optics Zonos 8x25mm
I'm a big fan of direct to consumer companies. They cut out the middle man, so you are paying only for quality glass instead of the massive overhead of a big box retailer. Bluebird Optics, like it's sister company Upland Optics, sells directly to consumers exclusively online. Their Zonos 8×25 are a great option for bird watchers who want a more compact set of binoculars. Weighing less than a pound, they are easy to bring with you on all your adventures. They also are probably the least expensive pair of binoculars I've seen that has extra low dispersion glass, a key feature for quality images.
Wingspan Optics Voyager 10×42
A great general purpose option for those on a budget comes from Wingspan Optics, a company that specifically makes its products for bird watchers. Their Voyager 10×42 is a great pair of general purpose binoculars. They don't have the high end glass technology and lens coatings of the more expensive models on this list, but if you are new to the activity or don't care about getting that last couple percentage points of performance, these will get the job done.
Vanguard Endeavor ED 8×42
If you want a pair with ED glass, which you probably do if you care about image quality, then consider Vanguard's Endeavor 8x42s. They are a solid pair of binoculars that is perfect for general purpose bird watching. The 8 power zoom makes them comparatively easy to hold still, important if you have a hard time keeping higher powered pairs steady.
Other Compact Pairs
While the above two pairs are great if you can carry around a full sized pair of binos all the time or are on a dedicated bird watching excursion, what about for those casual, spontaneous bird watching moments we all crave? The solution is a compact pair of binoculars that carries easily. The ultra tiny Swarvski CL Pocket model is fantastic for that purpose. At barely over 12 ounces, they one of the lightest pairs on this entire page. If those are too rich for your blood, consider the Leupold Yosemite. These Porro prism binos are unique and perfect for bird watchers on a budget looking for a compact pair.
Maximum Performance: Swarovski EL 8.5×42
If you need the absolute best pair of binoculars to use to watch birds, and you don't mind spending a correspondingly large amount of money, you can't beat the Swarovski EL's. They are simply the top of the line and the best pair you can get seeing birds.
Compact
A full size pair of binoculars, such as the 8 or 10 x 42 options we so frequently list on this page, will be compact enough for most purposes. They can easily be carried on a chest harness or inside a backpack. However, some purposes require an even smaller pair of binoculars. We define a pair of binoculars as compact if it has an objective lens of less than 42mm, and some of the below options go as low as 20mm. Some of these are truly pocket sized, weighing around 10 ounces (for comparison, the iPhone 12 weighs almost 7 ounces). Also, see the Zonos we recommended for bird watchers above if none of the below speak to you.
Zeiss Terra 8x25mm
A surprisingly affordable option from this high end European company, the Zeiss Terra is probably the best value in the compact bino space. With ED glass and advanced lens coatings, the image quality from these is about as good as you can possibly get from binoculars this small. At just 310 grams (10.9 ounces), they are extremely light and compact, and perfect for stowing even in a pocket.
Leica Ultravid BR 8x20mm
You really need to know only one feature of the Leica Ultravid BR 8x20s to know why they are appealing: They weigh only 8.5 ounces. A higher end option than the Zeiss above, they offer great optics in an even smaller package. They are also designed to be rugged and feature a AquaDura coating, which is super important on a pair of binoculars small enough to easily send on an accidental tumble off to who knows where.
Vortex Diamondback
You've got some size options with the popular Vortex Diamondback series. Aside from the standard full sizes, they offer comact versions in both 8x32mm and 8x28mm. They are one of the best selling binoculars of all time, and are backed by Vortex's excellent warranty program. Despite being the least expensive option in the compact category, they offer full multicoating, which is very important if you want to get the best possible image quality, and is hard to find on binoculars that cost less than $200. They also have Vortex's own Armortek coating to help protect against wear and tear.
Steiner Safari UltraSharp 10x26mm
Easily the most unique (dare we say cool?) looking binoculars on this list, these binoculars are great for safaris as their name suggests, but any other activity where you need to minimize the amount of space they take up. At only 10.5 ounces, they are incredibly lightweight. Their unique design also gives them a great feel in your hands, which is tough to do with binoculars so small. Check them out here.
A Quick Warning About Inexpensive Options
In any industry, there are going to be knockoff and cheap products that you can buy, and binoculars are no exception. For some reason, they are especially prevalent in the compact binocular space. If you look at the top selling binoculars on Amazon, there are small options that are as cheap as $13! While on the surface these might seem like an incredible deal, remember that you definitely get what you pay for. In fact, with many of these cheap options we've tested, you are honestly not much better off than if you just used your naked eye, that's how poor the image quality tends to be.
Stargazing and Astronomy
Shifting gears, we're now going to look at binoculars designed to view objects more than a few hundred yards away, and are exactly the opposite of compact. While telescopes are of course the go to for many who are getting into astronomy or stargazing, there has been huge growth in using binoculars instead. The reason is simple: It's easier to look through optics with two lenses than those with only one. Using a telescope can be fatiguing on your eyes, simply because you only can use one at a time. Binoculars can also get you almost as much power as a lot of hobbiest telescopes offer, so you aren't sacrificing anything to get a lot more comfortable and easy to use optics! Just remember that you'll definitely want to invest in a tripod as well as one of the below binoculars, since optics this size and power are almost impossible to hold steady with just your hands.
Celestron SkyMaster 25x70mm Binoculars
Celestron is a brand that has focused pretty much exclusively on astronomy and stargazing optics for years, so it's no surprise they dominate this category. For an inexpensive option from them that works fantastically well, consider their SkyMaster 25x70mm binoculars. These large binos are perfect for stargazing, and are affordable enough for any amateur just getting into the practice of looking at the stars. They are highly rated by users and have all of the basic features you need.
Orion 20x80mm Astronomy Binoculars
This slightly larger option from Orion, another great astronomy optic manufacturer, could be great if the 70mm SkyMaster above is just to small for your tastes. That increase of 10mm in objective lens diameter translates into an additional 30% more light gathering glass, meaning you'll get every detail of the night sky. They also have a very heavy duty tripod adapter built in, which is critical for binoculars of this size. You can find them here.
Celestron SkyMaster 25X100mm Astro Binoculars
Stepping up again in size we have the SkyMaster 25x100mm. Again you'll get a massive increase in total light collecting glass thanks to the 100mm lenses, and you'll also get a more powerful zoom of 25x. Thankfully they include a good carrying case, as lugging around binos this big isn't exactly easy. It's worth noting that some older reviews on Amazon have mentioned they had issues out of the box, including double vision and color issues. They seem to be mostly several years old, suggesting Celestron likely fixed the problem (which is typical in the days of instant customer feedback). Thankfully Amazon also has an excellent return policy, so if you do happen to get a lemon you'll have no problem getting a replacement pair.

BARSKA Blueline 20x and 40x100mm Jumbo Binocular
What's better than one telescope? How about two telescopes strapped together, pretending to be binoculars? That's basically what the BARSKA Blueline Jumbo Binoculars look like. These things are massive, and incredibly powerful. To give you a sense of how big they are, they actually have a carrying handle built into the top of them. With two interchangeable eye pieces include, you get to choose between a 20x zoom or a 40x zoom, giving you a lot of versatility. BARSKA isn't a name that we normally associate with expensive high end binoculars, however they have some exceptions. A specialty binocular like this certainly is one of those, and does a great job within its specific niche.
Safari

A safari can be the adventure of a lifetime, giving you experiences with all types of wild animals. I personally went on a safari in Botswana about 10 years ago, and it was one of the coolest things I've ever done! I was incredibly fortunate and most of the animals we saw we got to see up close, including a pride of lions just feet from our vehicles. However, most people don't get quite so fortunate. Some animals are easy to get close to, but others (particularly the large cat species that everybody wants to see) are elusive. You might get only a fleeting glimpse from a hundred yards away, and you'll definitely want a pair of binoculars for that.
There aren't any specific things that make a pair of binoculars "safari" ready. There are some (like Steiner) who market specifically to this segment, and they are good options. However, in general you'll likely just want a solid pair of roof prism binos. Our hunting and bird watching recommendations above also make good options if none of the below look appealing. And if you are limited in luggage space for your travels, you might want to consider a compact pair. In general we've found that since Safari's are one time excursions rather than an extended part of someone's lifestyle like the other activities on this list, we've listed affordable options below.
Steiner Safari Series
As mentioned above, Steiner specifically targets the safari adventurer with a few of their products. These binos are a good option, and are available in three different size/power options. If you want a compact pair, the 10x26mm option is a unique and good one. They also have full sized options for those who don't mind the extra size and want to get a bit more light coming through their lenses. Check them out here.
Nikon ProStaff
The affordable end of the spectrum from the famous camera company is worth consideration. The ProStaff 3S 10x42mm is a great general purpose bino that would be great on any type of safari. The having a multicoating system they apply to the glass of these binos that encourages higher light transmission across all the whole visible light spectrum. They are waterproof (very important if you get mock charged by elephants and start dropping gear!) and have a great ergonomic rubber shell that is easy to hold for hours of viewing the wildlife you encounter. They also use eco glass, which is free of lead and arsenic.
Bushnell Legend
Historically one of the best selling pairs of binoculars on the market, Bushnell expanded the Legend family a few years ago with additional models. The Legend Ultra-HD M Series is the best of them, and is a great option for some wildlife viewing on safari. They are available in both 10x42mm and 8x42mm. It might be worth considering the lower power 8x42mm option for a safari that is primarily on vehicles. The bouncing can make it even harder than usual to hold your binoculars steady, and the lower magnification makes it significantly easier to handle vibrations. These Bushnells are highly reviewed by both experts and customers, and have advanced technology such as dielectric coatings.
For Kids
In most of these categories, we've given you options that have high quality glass and therefore a high price tag. However, if you're just buying a toy for your kids, you probably won't be giving them a $2,000 pair of Swarovskis to throw around. If you are getting your kid a pair for a specific activity on this list, we recommend you just look at that section. For example, if they're heading out on their first deer hunt this fall, just get them a great pair of hunting binoculars recommended above. There are no differences in their needs just because they are young.
However, for very young kids and those just needing a cool novelty toy, there are some very affordable options out there:
Celestron Nature DX
If you want to get them a real pair of quality binoculars, this is your most affordable option. They don't have the fancy glass and lens coatings of more expensive pairs, but they are real binoculars your kids can use to really make observations, and depending on the size cost under $100. Talk about the perfect scientific present that will make them happy AND contribute to learning! Check them out here.
Just For Kids
There are so many binoculars designed for kids on the market today it's hard to keep track, and none of them are made by the optics focused companies on this list. Here are a few options we think are promising:
With Built In Camera
As a general rule of thumb, we actually really recommend you don't get a pair of binoculars with a built in camera. The technology in a camera and that of a digital camera are completely different, and putting them in the same device doesn't tend to go well. Our recommendation is to get a pair of binoculars that fits your needs, and then a digital camera that fits those specific needs. You will have a much easier time using your binoculars and get a clearer image, and a dedicated camera (particularly if you get a DSLR with a good quality zoom lens) will yield MUCH higher quality photos.
Now despite this, some manufacturers do put the two together, so you do have the option if you want it. However, they tend to be rated very poorly by customers. In fact, if you look at many lists that are a few years old of these products you'll notice the models they recommend aren't even sold any more. Manufacturers continually put out new versions to avoid the bad reviews. None of the big optics manufacturers that I recommend you look at when shopping for binoculars makes a combo unit. The one exception I could find was the Bushnell Imageview, which follows the rule of low reviews for these combo units and also the general law of getting what you pay for.
Rangefinder Binoculars
Unlike the camera built in options above, there are some legitimately very good binoculars out there with a built in rangefinder. The technology required is totally different, and makes it possible to get the best of both worlds here. They act as a normal pair of binoculars, and then can display range finding features no different than a laser rangefinder when you want them to.

Rangefinders are most common in the hunting, target shooting and golf worlds, and since golfers don't need binoculars this product class it pretty leaves us with the shooting sports as the target market. There is an obvious benefit to buying one of these units: You won't have to get a separate laser rangefinder. I personally would consider it very foolish to go hunting without a rangefinder and knowing your exact drops for your shots. These units allow you to carry both at once.
This is still a relatively new field, but several of the biggest manufacturers have jumped on the trending bandwagon here and have produced some excellent options.
One other important note: We are specifically talking here about binoculars with LASER rangefinders. These are the type that can accurately display the distance to your target within the image you are viewing. There are numerous inexpensive options on the market that offer an optical range estimating reticle within their binoculars. However, we view that as a poor substitute and do not recommend it, as it is very difficult to accurate estimate ranges using these systems and you are likely to do more harm than good with one of them.
Vortex Optics Fury HD 5000
The least expensive option here, the Vortex Fury 5000 is also one of the most technologically advanced. As its name implies, it can range out to an incredible 5000 yards, well beyond the range of any shooter I know of. It incorporates angle compensation, and also has a direct Line of Sight mode if you don't want that angle compensation. Other awesome features it has include multiple modes of target selection, and a scan feature allowing you to quickly range across everything you can see.
As for the binoculars themselves, they are high quality, featuring full multicoating and dielectric phase corrected prisms. They come in 10x42mm, which is the perfect power for most uses.
Nikon Laserforce
Another option to consider is Nikon's Laserforce binocular. Roughly the same price as the Vortex, you will primarily want to look at these if you are a big Nikon fan, and like the way they develop their optics. These binoculars don't have quite the same technology in the rangefinder department as the Vortex above, but Nikon does make excellent glass.
Leica Geovid
Leica was one of the first manufacturers to come out with a highly capable rangefinder/bino combo unit, and still produce the top of the line. Their Geovid is an excellent pair of binoculars, with all of the high quality glass and optical technology you would expect from this European powerhouse. It's rangefinder has a range of 3000 yards, has angle compensation, and also syncs seamlessly with Leica's ballistic calculator technology for making accurate shots at the longest of possible ranges.
Night Vision
Of all the features you could potentially get in a pair of binoculars, night vision has to be the coolest. The digitally generated green view has become iconic since it's original days in the military world thanks to video games and civilian availability of this hot tech. While night vision goggles are probably the most popular of this gear, some binoculars also have night vision, giving you the option to use them without having them strapped to your head.
A quick warning: there is a MASSIVE amount of fake night vision binoculars on the market today, particularly if you look on Amazon. Take a look at this group of binoculars that came up first when I searched for "night vision binoculars" on Amazon:
Of the twelve on that page, only six offer any actual digital night vision. Five of the others are just cheap, regular binoculars that for some reason have gotten away with making the claim that they offer night vision. Yes, technically you can look through them in the dark, but they certainly won't help you see any better than you can with just your naked eye. And lastly, there is a pair that has essentially a laser pointer attached to it acting as a sort of long range flashlight, pointed at whatever you are trying to look at. Not only does that defeat the purpose of "night vision", as many reviewers noted it is actually dangerous due to the risk of shining said laser in someones eyes (particularly when it's used by kids).
So in short, be careful to get actual digital night vision binoculars from companies that specialize in making this technology. There is a huge difference between the companies that develop it (like Armasight and ATN) and the knock offs when it comes to night vision, so if you are using it for anything serious it is worth spending the money. Here are some of the best ones I've seen:
Armasight Discovery 5X HDI Night Vision Binocular
These are probably your best option right now for under two grand. They use night vision Gen2+ technology, which is more than adequate to get the job done for most people. They look a little funky for a pair of binoculars with their single objective lens, but that doesn't stop them from having top of the line technology. Check them out here.
ATN Corporation PS15 3W 3rd Generation Night Vision Binocular
If you want truly great night vision, you'll want at least 3rd generation technology. Unfortunately it does come with a hefty price tag, but for those whose work depends on it these are absolutely worth the money. ATN is probably the biggest name in night vision, and these binoculars don't disapoint. They also come with headgear so you can use them as night vision goggles. See that hefty price here.
ATN Binox 4K
If you don't have the budget for a good professional pair of night vision binos, these come in under a grand and work well enough for most users. ATN hasn't perfected their true budget line yet, but the Binox series is good enough to get the job done.
Image Stabilization
One of the more unique options in the binocular world are image stabilization binoculars. They used digital image stabilization (a technology that was originally designed for and is very popular in cameras) to make it easier to hold binoculars steady. Obviously this has a lot of appeal if you don't have the steadiest of hands, or if you want a high zoom power (which would normally make it harder to hold your binos steady).
I personally don't see the appeal of this technology for MOST people. For the vast majority of people coming to this page who are going to use their binos for some type of outdoor recreation, it simply isn't necessary, costs too much money, and detracts from the overall image from your binoculars. Also, it is very easy to attach a tripod to the vast majority of binoculars, completely eliminating the shaky hands problem as long as you aren't moving and using them simultaneously.
But for those who really want to spend the bucks or who have particularly shaky grips, here are some great options:
Canon Image Stabilization III 12x36mm Binoculars
Canon is by far the dominant player in this space. Though they don't make the more traditional binoculars, they definitely have perfected this technology, and it shows in the wide variety and popularity of these products. Their Third Generation 12x36mm model is a great choice for those that want to get into a pair without spending thousands of dollars. They use some of the same technology as is found in their popular EF camera lenses, and their doublet field-flattener tech also makes sure the image you see is clear from edge to edge with no blurring on the outsides (one of the most common problems in lower end binoculars).
Fujinon Techno Stabi TS1440-14x40mm
Fujifilm's brand Fujinon lenses are known for high quality, and this pair of image stabilizing binos adds to that reputation. The Techno Stabi TS1440 offers more of a zoom than the Canon pair above, so you can better take advantage of the shake free images. Despite their advanced technology they have a waterproof and fogproof casing, and run on simple AA batteries that you likely already have on hand. It also comes with an awesome hard shell carrying case, something fairly unique in the binocular world.
Variable Zoom
Variable zoom binoculars are somewhat unique. Most people use binos to find the subjects they are looking for (whether it's a bird to check off their list or the elusive mule deer buck they've been hunting for years), and then either content themselves with that fixed image or use a more specialized optic to get a closer look. Spotting scopes, telescopes and the like may be the kings of variable zoom optics, but there are some options if you want to get a pair of binos that allow you to zoom in and out. We would suggest pairing them with a tripod when using them on their higher zoom settings to minimize shakiness.
Bushnell Legacy WP
From one of the oldest companies in the bino space is the Bushnell Legacy WP, a classic old school looking pair perfect for you if you need variable zoom. These Porro prism binoculars have a zoom range of 10 to 22 power, which will get you incredibly zoomed into your subject, and an objective lens of 50mm to gather enough light to work at that high zoom.
Nikon 8252 ACULON A211
If you're more of a Nikon person, they have a similarly priced pair that is also a 10-22x50mm. It has that high quality glass and unique rubber exterior that everyone loves about Nikon. Check them out here.
Marine
If you're using your binoculars to help you navigate a boat, they are of critical importance. Getting things wrong at sea can have life and death consequences, and you don't want your equipment failing you at a critical time. Marine binoculars are of course waterproof, and they tend to have some unique features. A built in compass is one of the most common ones and the handiest to have. Here are a couple great options:
Pentax 7x50mm Marine Binoculars
One look at these binos tells you they were made for an aquatic life. They have a built in compass that is perfect for helping you navigate. The seven power zoom is plenty to use to see obstacles without being too powerful to see objects closer up, and the 50mm lenses will bring in plenty of light even in dark conditions. They also have a built in ranging reticle which can be used to make rough estimations of distance. You can learn more about them and purchase them here.
Bushnell Marine 7x50mm Binocular
While they don't have some of the navigation features of the Pentax pair above, these are a great option if you don't need the built in compass and just want a pair that is rugged enough to handle the high seas. While most binoculars these days are waterproof, Bushnell made their Marine 7x50mm specifically to deal with the wet and humid conditions you'll find on a boat.
For the Money
Above I sorted out my favorite binoculars for specific uses. But if you need more options within a certain budget, here are some of my favorites within any price point. All of them are general use binoculars (mostly 10x42mm) and will work well for more activities.
Under $100
This is a tough price point to write about. There are a ton of binoculars that are truly cheap, and fall into the "you get what you pay for" trap. Separating the good from the bad is tough.
I think your best bet for a truly budget pair is the Celestron Outland X 10x42mm. They don't have the fancy optical technologies and high light transmissions of the rest of the binos on this list, but they are at least multi coated and have BaK4 roof prisms. They will get the job done on the cheap.
Under $200
At this price level we start to get a few more options, including some with ED glass. The best of them just barely squeaking in under $200 is the Bushnell Legend Ultra M-Series 10x42mm. This pair has some surprisingly great features at this price, including the above mentioned ED glass, dielectric coatings, and full multi-coating. I'm surprised this pair hasn't caught on more than it has with customers, as it is high quality and has great features for its price.
Under $300
Since they are my number 1 overall favorite binocular, it's no surprise that the Upland Optics Perception HD 10x42mm is also my pick within its price category. Upland's business model of going direct to consumers and cutting out retail costs simply makes them hard to beat. They have amazingly clear ED glass, full multi-coating, and are designed to be extremely durable so that they can withstand the extremes of back country hunting trips.
Under $500
At this level, we start to get into some really nice glass. And not many companies know more about glass than Nikon, whose Monarch 7s are pretty much impossible to do better than at this price level. They have very high quality glass, making for high light transmission and ultra clear images. The ergonomics of Nikon binos are very different than most others, so we recommend you hold a pair before you buy, but they are a good option.
Under $1000
Once again, the direct to consumer model reigns supreme. Maven's B1s are probably the coolest binoculars on the market just because of the simple fact that you can customer order them directly from Maven's site (and also purchase the standard pair from Amazon). These binos have won numerous industry rewards, and have an unconditional lifetime warranty. If you want extremely high quality glass from an American company, this is the pair to go with.
No Budget Limitations
So you truly don't have a budget, huh? Well unsurprisingly, there are some ultra high end binoculars, mostly from European companies, that will be happy to take your money. And you'll be hard pressed to ever find higher quality glass than that in the Swarovski EL. It's pretty simple: They are the highest quality binoculars and deliver the best optical performance you can possibly buy.
Understanding Binocular Terminology
Zoom
The whole point of buying a pair of binoculars is to be able to see objects as if they were closer, so obviously the zoom is one of the most important metrics in a pair of binoculars for you to consider. Despite what you might think, more is not necessarily always better, and there are definitely some sweet spots for optical power. Let's first explain zoom powers.
When you see a pair of binoculars for sale, you will likely immediately notice two numbers prominently displayed with an "x" between them. The first number is the zoom, or how many times closer an object will appear when looking through them. So when you seen an 8×32 binocular, that means that whatever you look at will appear eight times as close as it would with the naked eye.
Increasing the zoom power is obviously a way to make objects appear even closer, so make sure to get enough zoom for your needs. The most common options are 8 and 10 power binoculars, making up the majority of the market. In our experience, that is more than adequate for most applications, including hunting, bird watching, and just general sightseeing. I've personally used 10 power binoculars to spot animals from several miles away, and even to count the antler points on elk from close to 1000 yards away.
An important factor to consider with zoom is how steady you can hold your binoculars. The higher the power, the more difficult it is to steady them since every vibration is magnified even more. That is why I DO NOT recommend above a 10x power binocular if you are going to be using them by hand.
Now if you are planning on using a tripod, perhaps for astronomy, specialized hunting, or wildlife observation, you can get away with a much higher power zoom. Just keep in mind that you will need to keep your setup very steady in order to get an image that isn't shaky.
Objective Lens Size
While zoom is the first of the two all important numbers, objective lens size is the second. When you see 8x32mm, that means that the objective lens (the one that points out towards whatever you are viewing) is 32mm in diameter. The bigger the objective lens, the more light will be allowed into the binoculars.
Unsurprisingly, letting more light in is exactly what you want. It significantly increases the quality of the image, and also allows you to see in lower light conditions. All else being equal, you want the biggest lens possible.
But of course all else isn't equal, and there is an important trade off. The bigger the lens, the bigger and heavier the binoculars. In fact, those factors increase substantially as you go up in objective sizes. Going from a 42mm lens to a 50mm lens tends to add about 50% more weight to your binoculars, and significant bulk.
If you need binoculars that you can fit in a pocket or small purse, you'll want to look at our compact binocular section with options all below 32mm in objective lenses. For most outdoor activities where you will be carrying and using the binoculars by hand, we've found 42mm to be an ideal size, with most pairs less than a pound and a half and comfortable to use. Larger options are great if you plan on using a tripod.
Glass Dispersion (ED)
Dispersion is an effect in glass that causes distortion as light travels through it. More broadly, the effect can actually happen with all kinds of waves, such as sound, and gets very scientific. You can read more about it on Wikipedia if you really want to become a master of optics. But for our purposes, you just need to know that dispersion is an effect that you want to minimize in order to get the clearest possible image through your new pair of binoculars.
The glass itself in the lenses is what will determine how much dispersion is happening, and getting glass with lower dispersion is one of the primary differences in cost between different brands and models. There is a range of designations that manufacturers use, and unfortunately there isn't much standardization. But most commonly, you will see ED (Extra-low Dispersion) used, and that is what you want. When looking through a pair of binoculars with ED glass compared to another without it, there is an unquestionable difference.
Other labels you might see that all communicate the same thing are LD (low dispersion), SLD (special low dispersion), ELD (extraordinary low dispersion), and ULD (ultra-low dispersion). These other acronyms are more common in the photography world, but occasionally find themselves on a pair of binoculars as well.
High Definition
Everyone who remembers when HD TV first came onto the scene knows how big of a difference there is when going from a normal image to an HD one. Everything is clearer, and you pick up on infinitely more details. Therefore it stands to reason that you want the pair of binoculars labeled as HD, right? It isn't that simple.
In the world of digital displays, High Definition has a technical definition that sets a minimum standard of pixels a display can have in order to earn the HD moniker. There is no such standard in the world of sporting optics, and the term is essentially meaningless. It is used solely as a marketing hook by companies to make their binoculars seem very high quality.
Does this mean that binoculars labeled as HD are bad? Absolutely not, in fact some of our very favorite pairs carry the HD label. However, it does mean that you shouldn't overlook a pair just because it doesn't have that name, or give extra weight to a pair that does. In short: IGNORE THE TERM HD.

Field of View
You will see the term field of view used a lot when you start researching binoculars. Essentially this is a measurement of how wide of a picture you will see when you are looking through them. For example, our number one recommendation above has a field of view of 113m at 1000m. What this means is that if you look at a hill that is 1000m away, you width of the image you see will cover 113m. Therefore, anything 67 or more meters from the center of what you're looking at will be outside of the image. You can think of it like the limits of your peripheral vision.
Field of view is obviously heavily influenced by the magnification power of your binoculars. If you have a more powerful pair, you will be getting closer to the objects you are looking at, and will get a smaller image. So if you want a wider image, don't go as high of a power.
You will find some variation within a specific zoom class of field of view, so often people will look for the 10 power binos with the widest field of view. While this might be important to some, I personally pay very little attention to field of view. In my experience, I am very focused on the center of the image and move the binos around to whatever I'm looking at, so the fringes aren't as important. It's also worth noting that the outside of the image on any binocular will have lower quality than the center. Ultra high end binoculars significantly mitigate this problem, but nonetheless you likely won't spend much time looking at the outer edges of your binos.
Eye Relief
One of the lesser known technical specs that you may need to account for is eye relief. Eye relief is the distance from the lens within which you can get the full view from your binoculars. Most binoculars are designed to be held directly up near your eyes and therefore have a short eye relief, and this works perfectly for most situations.
An exception might occur if you are going to be looking through glasses first and then your binoculars. It is worth a trip to your local sporting goods store to look through some binoculars and make sure that your glasses do not interfere with the normal eye relief on the binoculars you are looking at buying.
Exit Pupil Diameter
If you hold a pair of binoculars up to a light source and at least a foot away from your eyes, you will see a white dot in the middle of each lens. This dot is what is often called the exit pupil, and refers to the actual dot of light that gets transmitted to your eyes through the binoculars. The size of that beam of light is directly derived from two of the factors mentioned above: zoom and objective lens size. If you divide the objective size by the zoom, you get the exact diameter of the exit pupil. A 10x42mm binocular has an exit pupil diameter of 42÷10, or 4.2mm.
The importance of the exit pupil diameter directly relates to how our eyes function. In normal bright conditions, your pupil will usually be open about 2mm. However in dark conditions, your pupil will open to allow more light in, and can get up to 7mm in diameter. If the exit pupil diameter of your binoculars is smaller than your eye's pupil, the image you see through them will appear darker than it does with the naked eye.
This is an important consideration for a few types of binocular users. The average user who uses them primarily during the day won't have an issue with almost any pair sold on the market, since the exit pupil will be large enough to work effectively during full light conditions. However, astronomers might consider this as one of their primary things to look for given their viewing happens always in low light conditions.
Hunters may have a bit of a trade off here. Since some of the most prime hunting hours are during low light dawn/dusk conditions, it can be tempting to get a pair with a larger exit pupil. The downside is that in order to do so, you will have to either sacrifice zoom power, or get much larger objective lenses (and therefore increase weight). Only you can make the decision on whether the extra ounces and sacrificed zoom power are worth it for some extra low light visibility on opening morning.
Prism Type
There are two different types of prism in modern binoculars: roof and Porro. The larger Porro prism type binos have a classic look that makes you think they belong to your grandfather, while the sleeker roof prisms are a more modern design. Of course that isn't the whole story, so lets break down both options and the pros and cons of each.
Porro Prism
Invented by Ignazio Porro in the 1850s, Porro prisms were a technological breakthrough that changed the world of optics and made binoculars a worthwhile device to use.  While revolutionary at the time, they very quickly had stiff competition in the form of roof prisms only a few decades later. In today's market, you will normally see Porro prisms on less expensive binoculars since that technology is cheaper to manufacturer. You will also see them on some large binoculars designed specifically for astrology. Due to their larger size, added complexity, and no real advantages over roof prisms, we don't recommend them for most binoculars buyers unless you have to get the cheapest possible pair or are buying a specialty set up.
Roof Prism
The majority of pairs of binoculars you'll see recommended in this guide are roof prism. They are more popular than Porro prisms, and for good reason. This prism design allows the binoculars to be built with a straight chassis, giving them a more streamlined appearance and saving on weight and complexity. The only downside to roof prisms is that they tend to be more expensive than their alternative. However, there are roof prisms available at almost every price point, so you should be able to find a pair that works for your budget if you want to stick within this prism design.
Lens Coatings
This is where things can get complicated fast. Binoculars are complex, having as many as 16 air to glass touch points. The many different coatings used can dramatically improve the technical performance of the optics. We're going to briefly cover the most important ones here, the first of which is anti-reflective coating.
The primary goal of anti-reflective coating is to reduce the light lost at each surface the coating is used on by letting less light bounce off the surface of the glass. This applies to light transmission (discussed more below) and can be critical for getting a clear picture, especially in low light situations. There are different ratings of these crucial coatings:
Fully Multi-Coated: All air-to-glass surfaces have multi-layer anti-reflective coatings.
Multi-Coated: At least one surface has multi-layer anti-reflective coatings.
Fully Coated: All air-to-glass surfaces have a single layer anti-reflective coating.
Coated: At least one surface has a single layer anti-reflective coating.
Beyond that, there are coatings used on roof prisms themselves (Porro prisms don't have the same coating needs). Phase coatings are particularly helpful and allow roof prisms to function properly. Dielectric coatings, a type of phase coating, is the most popular and effective.
In short, find binoculars that use advanced coating technology. Fully multi-coated binoculars are surprisingly affordable, and most roof prisms have some kind of phase coating.
Close Focus Distance
Close focus distance refers to the minimum distance away you have to be from an object in order for your binoculars to be able to properly focus. The irony of this metric is of course that most often with binoculars you are trying to look at objects that are far AWAY from you, not close up. Therefore it will almost never be an issue for the average binocular issue and shouldn't impact your buying decision. The exception might be if you are a bird watcher who is studying birds at very close range. Most binoculars will work for that, but you can always find out the close focus distance to be 100% sure.
Light Transmission Percentage
The amount of light that comes through your binoculars is determined in large part by a combination of many of the above factors, and is one of the key factors that separates good binoculars from truly high end optics.
Anything above 90% is considered good, and will cover you for almost any situation you will be using your binoculars in, especially during the day. 100% light transmission is of course impossible, but if a critical part of your plan for using your binos involves dawn and dusk, you might want to find the pair with the highest possible light transmission. Just be prepared to pay for it. Swarovski, Zeiss and other ultra high end brands typically have the best light transmission ratings, but they also carry price tags in the thousands instead of hundreds.
What Should YOU Look For?
Consider Your Uses
Even though all binoculars do essentially the same thing, there are definitely models that work best for each specific use case. That is why we separated our above recommendation first by use. While you can technically use a rugged pair of roof prism binos for star gazing, you'll have a better experience with actual astronomy binoculars.
Tripod or Free Hand
If you plan on using your binoculars free hand, you will want to limit how big and powerful they are. This is simply because zoom makes every vibration more significant, and it will be hard to hold a 15x pair steady enough to use effectively. If you're going freehand, we think the optimum is 10×42, with the absolute most I would personally consider using 12×50.
If you need more power or objective lens size, consider a tripod. Virtually all binoculars can be mounted using a tripod adapter. You might consider a tripod even if you aren't getting a large pair. It's amazing the difference a tripod can make when you are spending hours glassing.
Size
If you will be lugging your binoculars in the field, size is of course an important concern. 42mm objective lenses are great for most field work as they usually don't weight too much more than a pound. We also listed our favorite compact options above if you really need a transportable pair.
Durability
For hunters in particular, durability is critical. Most pairs that are specifically marketed to that customer segment are designed with that in mind, and can take the beatings that nature will throw at them.
Waterproofing
Along those lines, make sure you get a pair that is fully waterproof (even if you aren't planning on taking a bath with them) since you can never predict when rain will start pouring down on your lenses.
Accessories
Most binoculars will come with a few critical accessories, and there are also some you might consider buying as well:
Cases: Every good pair of binos I've seen has included some type of soft case at the least, and some even have a hard case.
Eye Caps: Eye caps are critical to keeping your lenses clean out in the field, and should be included. Look for the type that can be removed completely, but also can stay attached when in use so you don't lose them.
Neck Straps: The most common way of carrying your new pair of binoculars will be the included neck strap (virtually every paid will include one). These work great for short trips, but we recommend finding a pair that includes a padded strap to prevent chafing.
Chest Harnesses: If you are going to be carrying and using your binoculars all day (I'm talking about you, big game hunters) you'll probably want to invest in a chest harness. Neck straps are very irritating to use for long periods of time. Many chest harnesses are full systems that can also carry a rangefinder and other gear. You can also opt for the simple option that merely holds the binos on your chest. Unfortunately most binos don't include chest harnesses, so this accessory you'll need to invest in yourself.
Tripods: If you want to get the most out of your binoculars, a tripod goes a long way. By holding them perfectly steady, you end up with a clearer picture and are able to glass for hours without issue. This is especially important if you are getting a high zoom pair.
Tripod Adapters: If you're getting a tripod, you'll likely need an adapter.
How Much SHOULD You Spend?
I wish there was an easy answer to this question, but of course there isn't. For some people, a hard budget will dictate how much they can spend on their optics. But for a lot of us, we just want to get the best pair that is reasonably priced and get the maximum amount of value for your money.
Assuming you are looking for a generic purpose pair that is something around 8 or 10×42, we can give you some guidelines. If you want a clear picture, you'll want ED glass, which immediately raises your price. You'll also want fully multi coated optics and the right accessories and warranty.
We've found the sweet spot for most people to be in the $200-$300 range. This gets a pair with very high quality glass and technology, and gets you almost every bit of performance that you'll get out of the $2000 options.
If you have the money and absolutely want to get the best possible picture, you can go for the ultra high end pairs that cost thousands of dollars. Just know that you will be paying significantly more for that last bit of performance than you are to get the majority of it (for instance, another percentage or two of light transmission).
Binocular Brands Reviewed
Upland Optics
Our partner company Upland Optics is a relatively new company on the optics scene, and they've definitely found their niche in the hunting binoculars space. Specializing in that niche has allowed them to grow quickly, and their excellent customer reviews and lifetime warranty have propelled them to quick success. Their direct to consumer business model allows them to cut out the cost of third party retailers, meaning you get better optics for what you pay for than their competitors can possibly deliver. We are especially fans of their Perception binoculars, our #1 recommendation above, as they are a perfect fit for most people looking to get a pair of binoculars that doesn't have some kind of specialized needs. Upland doesn't have the wide range of specialized products some of the others on this list have, but they have a great standard issue product. You can learn more about them at UplandOptics.com.
Bushnell
Bushnell is one of the oldest players in this market, having been founded in 1948. They were the company that made optics available to the masses for the first time by importing binoculars from manufacturers in Japan, Taiwan and Hong Kong. They rapidly expanded into a full suite of optics products spanning the entirety of the price ranges, which they still are today. They are one of the largest companies in this space.
Bushnell is owned today by Vista Outdoor, a large conglomerate of outdoor products companies. They also have several subsidiaries underneath them, including names you might recognize like Tasco, Browning Sport Optics, and Simmons. If you are buying a lower-mid range binocular, the odds of it coming from Bushnell in one form or another are very high. They have come to dominate those segments of the market. Check them out at Bushnell.com.
Nikon
Nikon knows how to make more than cameras, and their optical expertise shows in their binoculars. They offer a wide range of binoculars, and in particular are popular in the mid-upper prices ranges. Almost 90 years of sporting optics development is at their backs, though the company is unquestionably focused on and known for cameras. They do bring some high performance technology to the mix thanks to their wide ranging patents in optics from their camera business. You can find all of their sporting optics products here.
Leupold
Leupold has a great feel good story about it compared to the others on this list. The family owned company was founded in Beaverton, Oregon in 1907 and has been run by 5 generations of the same family. They are also a key supplier of optics for the United States military, including many special operations units. Smaller than others on this list, they have a reputation for quality optics. I've personally only looked through a few of their binoculars, but I do have extensive personal experience with their rifle scopes. I can say they are of very high quality, and the glass is great. Leupold also bought Redfield Optics, another great brand that produced the first pair of binoculars I ever owned, in 2008. You can learn about them at Leupold.com.
Vortex
One of the newer companies on this list, Vortex has quickly built a significant presence in the optics market since their entry in 2002. Known in particular for their excellent warranty and service, they provide a full range of optics in the mid to high price ranges. Their spotting scopes and rifle scopes, and they have some great options in binoculars that you'll see listed above. You can see all their products at their website VortexOptics.com.
Maven
One of the more unique companies on this list, Maven is a great option in the higher price ranges. They launched in 2014 with a unique business model of selling direct to consumers, similarly to Upland Optics except Maven is targeting the segment of the market that is traditionally dominated by European companies. Some of their highest end products are assembled in the United States, which is very unique in this industry.
Perhaps the coolest thing about Maven is that they allow you to customize their products to your exact specifications, including tweaking the colors of almost every part of the bino and getting the size perfect. Check out this option here.
Swarovski
This giant Austrian brand tends to be the favorite of anyone seeking the highest possible performance from their optics. Similar to Leupold, Swarovski was founded in the late 1800s and has been family owned and operated since. It is a producer of all types of glass and crystals, and its business is enormous in scope. Their premium optics products tend to be targeted towards bird watchers. They have a reputation for being one of, if not the, most expensive brand of optics in the world. Of course, with those heavy price tags comes unparalleled performance and technology. You can find out more about them here.
Zeiss
The German rival of Swarovski, Zeiss is a massive conglomerate that has its hands in almost every piece of the optics world. From medical lenses to cinema cameras to of course binoculars, they do it all. Like the other large companies on this list, their size and breadth of business gives them the unique benefits of being able to draw on all the technology they have created and developed over the years.
Their binocular offerings are a bit more limited than some of their competitors, but they are definitely of very high quality. They are targeted often towards the hunting marketing, though you might be fooled by their sleek and clean branding. They are great option if you want super high quality European glass and have the depth of pockets to pay for it. Check them out here.
Athlon
A lesser known optics company, Athlon is a decent choice that might just fit your exact needs. Another young company, they really stand out in the rifle scope world. Their recoil testing is intensive and has given them a reputation for durability. They also offer a number of binoculars in a wide range of prices, with the higher end stuff containing Japanese glass. Check them out at AthlonOptics.com.
Celestron
As its name implies, Celestron is a specialized company that focuses on the star gazing/astronomy markets. Founded in 1964 as primarily a telescope brand, the company struggled amid ownership turmoil after being sold by its founder in 1980. However, it staged a revival in the early 2000's and has really found its groove in their niche space. If you are looking for very large Porro prism binos to find all kinds of obscure celestial bodies with, look no further than Celestron. They also have started offering a range of binoculars targeted at the outdoor markets, although I personally don't have any experience testing them. You can check them out at Celstron.com.
Wingspan Optics
Formerly known as Polaris, this company rebranded and shifted to specifically targeting the bird watching market in 2017. They are the only company that we've seen that specifically targets bird watchers at the lower end of the pricing spectrum. They have a few binocular models (which are often sold out) and monoculars. If you're a bird watcher you can check out at WinspanOptics.com.